This post is also available in: Indonesian
Today, Monday (27/07/15) Has been held Halal Bi Halal in the Head Office of PJBS. Halal Bi Halal held with simple but still solemn, and not reduce the meaning of the tradition of friendship and mutual forgiveness after a month of fasting.
Besides attended by all employees and management of the Head Office of PJBS, also attended associates of PT PJB, PT Rekadaya Energy, and its subsidiaries, namely PT MKP and PT SKP. The event begins with said thanks to the favors we have received from Allah SWT, followed by remarks from Wardoyo as Chairman of the SP PJBS. In his speech, Wardoyo hopes that we can all be a good person, as the ultimate goal of fasting in Ramadan.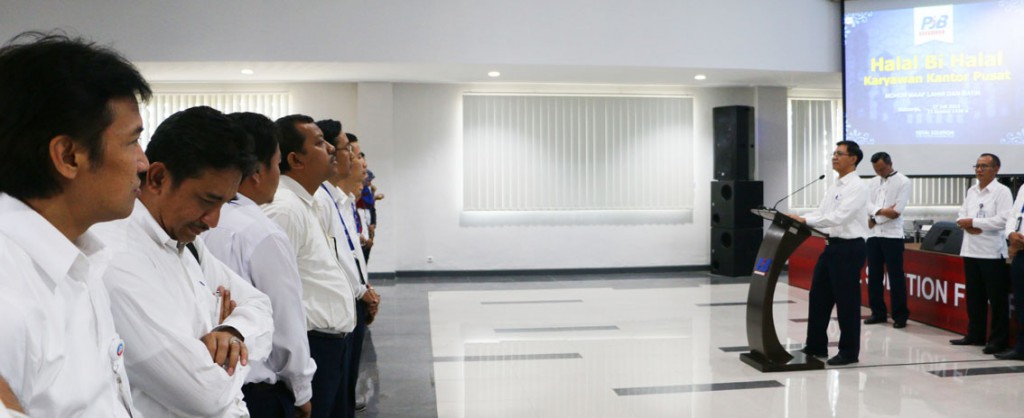 And then Hari Suharso as President Director gave his speech in the event's Halal Bi Halal. In his speech, he thanked to all the colleagues who can not (leave) to celebrate Eid as a noble duty in the all unit, and pray that colleagues are given abundant reward from Allah SWT.
The event closed with the shake-hands and forgive each other, starting from the Board of Directors proceeded to all employees of the PJBS Head Office.