This post is also available in: Indonesian
To deal with the dynamics of the national electricity forward and to face the free trade (AFTA) in 2015, PJBS in this case in cooperation with the Electronic Engineering Polytechnic Institute of Surabaya (PENS) held a joint Memorandum of Understanding (MoU), the purpose of this cooperation is to create experts who were able to manage the plant and ready to support the government in the program in addition to the 35,000 MW that have PJBS labor competency certification in the field of operations and power plants, it is most needed by PJBS to address future challenges, especially competition with foreign labor force that is very likely to shift the local workforce if it does not have competence and capability that good. So with this kind of cooperation will be mutually PJBS and PENS support for the creation of a skilled workforce who Dlm field operations to promote national electricity generation.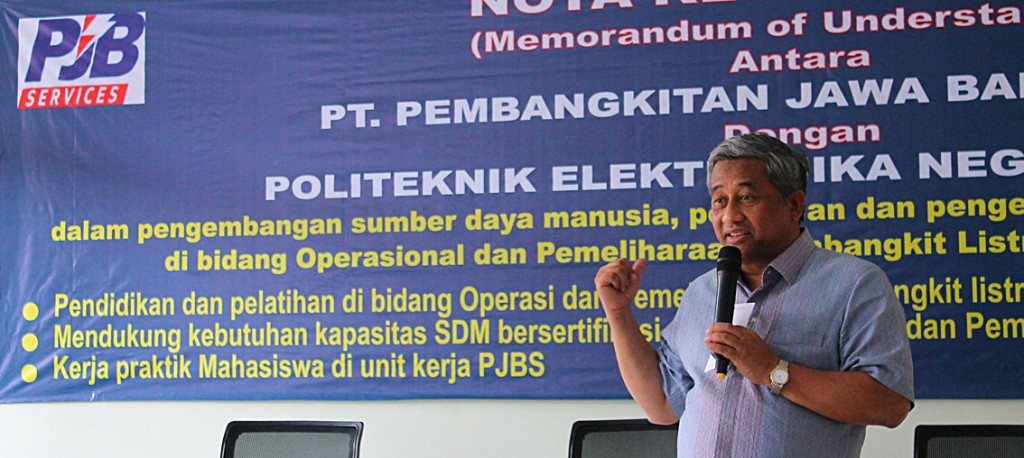 Present on this occasion Prof. Muhammad Nuh DEA former rector of ITS and former ministers of United Indonesia Cabinet. PENS builder as he strongly supports the creation of this partnership, opportunities energy companies is still very bright future, with the training and development of manpower in these fields will further strengthen the national electricity so that the government program will quickly be realized, the readiness of the construction of 35,000 MW is also nothing if not prepare skilled human resources as the main supporter of the mega success of the project.