This post is also available in: Indonesian
7th series of Safari Ramadhan within this year were held at Headquarters with the theme "Ramadan Momentum Stabilization Softskill" This theme was appointed as the management's efforts to encourage all employees to immediately prepare to welcome the development of the electricity industry in the future, especially preparations for the MEA which will soon take place in 2015′s.
Softskill as stock in a private form a tough, disciplined and independent capital base to be able to survive in the face of all the waves of change, Hari Suharso in his speech also said that later after we finished fasting and returned to zero, a situation in which we are ready to involved the company's development and contribute to provide new things for the good of the company.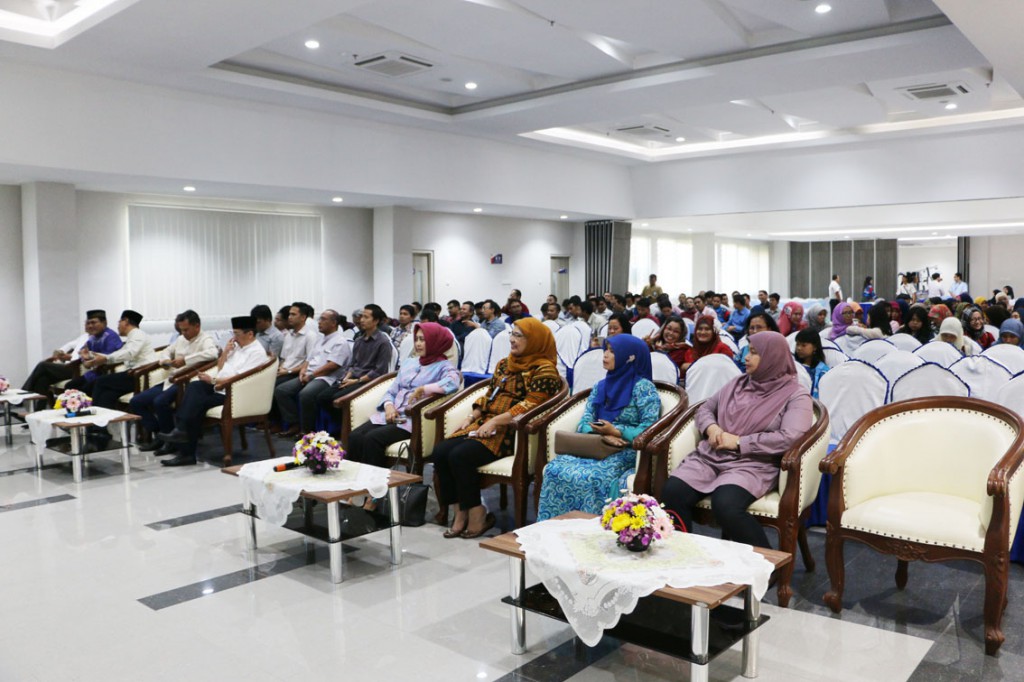 On this occasion was also attended by Prof. Dr. Ahmad Zahro, Professor of Jurisprudence State UIN Surabaya, in his tausiyah he stated that this Ramadan trains us to be disciplined, honest, and learn to be grateful. The third thing is the pillar to form positive personal and beneficial to the common good.
The event was closed with a prayer and sharing takjil to break-fasting, as well as the distribution of take away cuisine to be able to served at their home by all invitations. Hopefully with this event, PJBS getting stronger in faith and devotion to God and establish a good work ethic in the company environment.
Safari Ramadhan is a series of visits by the Directors PJBS to all units, starting from June 24 and ends on July 13, As for unit visited schedule can be seen on PJBS Facebook Account of "Keluarga PJBS".