This post is also available in: Indonesian
Today (08.27.2015) at Hall 4th floor of the Head Office PJBS Sidoarjo, has held a working meeting Semester 2 2015, Working Meeting 2nd Semester theme "Accelerating Execution RKAP Achieve Target 2015" In accordance with the existing themes, whole PJBS elements are expected to run fast and prepare to achieve RKAP already targeted together.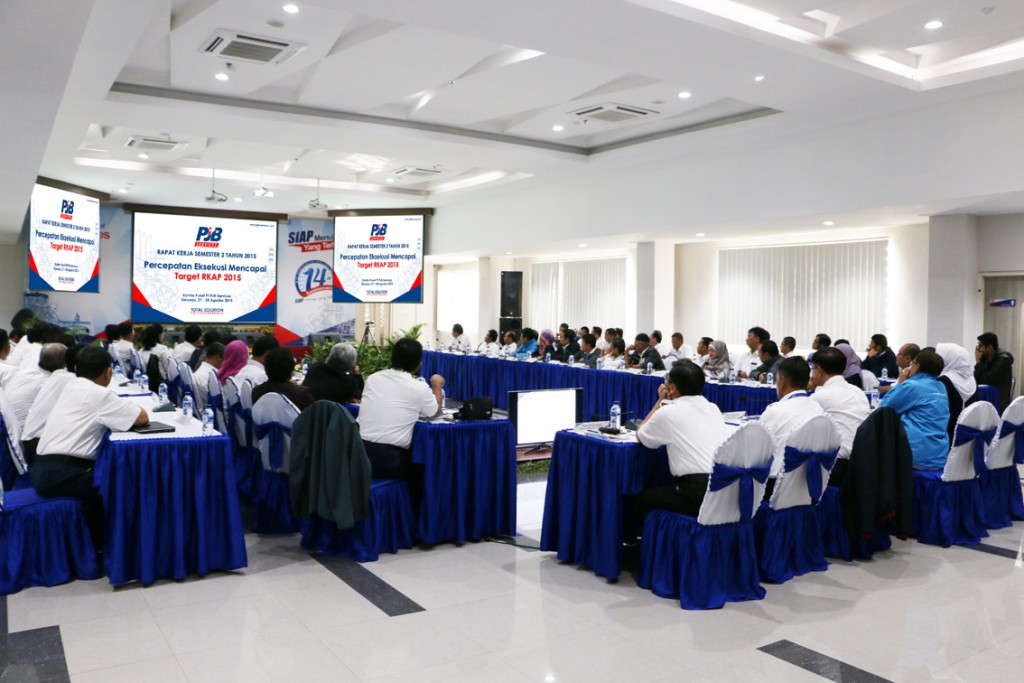 The event was opened by singing Mars PJBS as encouragement to all participants, followed by Yel-yel SIAP Reaching The Sky led by Trimurti Ekho as Director of Planning and Marketing. This event lasts for 2 days starts today and ends tomorrow on August 28, 2015. The entire Manager, DM and Coordinator of the entire unit participated success of this working meeting.