This post is also available in: Indonesian
On this day, December 15, 2016, PJB Services through the Special Unit for Supply Chain Management has implemented Supplier Gathering 2016 with the theme "Partnership for Excellence Performance", which is defined as synergy between supplier partners with PJB Services to jointly committed to supporting the best performing plants electric managed PJB Services.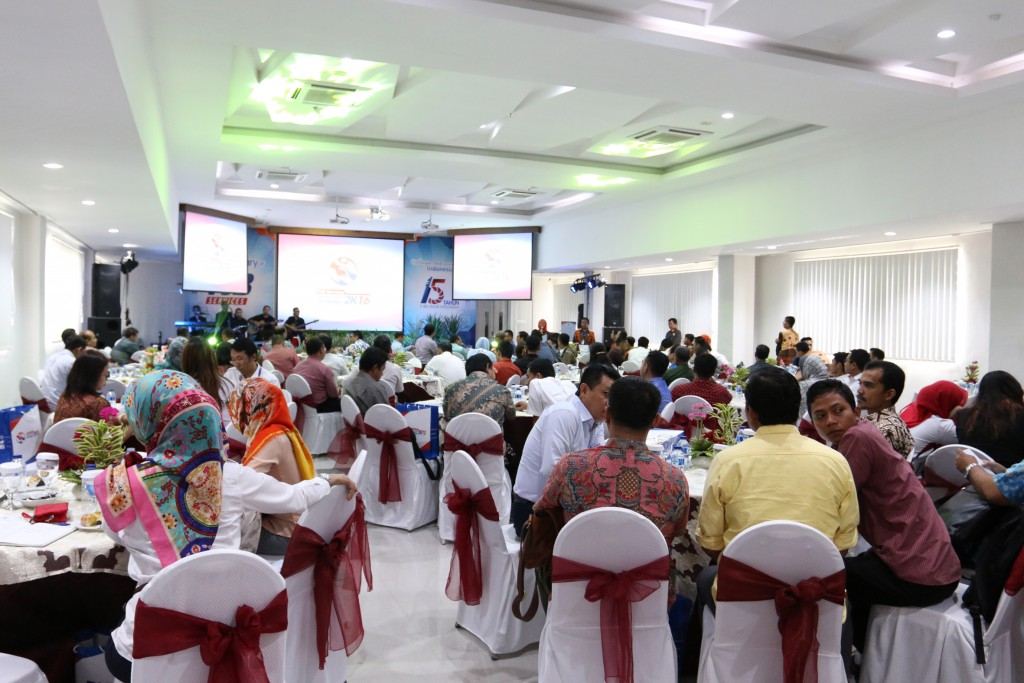 Supplier gathering 2016 is a supplier in the first gathering held by PJB Services, and will be held regularly every year. The event was held at the Hall Office Building PJB Services is motivated by the realization PJB Services on a major role Supplier is not only a seller, but also as a partner in achieving the best performance PJB Services to serve its customers, so it is necessary to do the gathering in synergizing step to the best performance together.

Supplier Gathering which was attended by about 70 Supplier Partners was opened by a speech from Director of PJB Services who spoke about the need to maintain and improve the integrity of the joint, a glimpse of the projection PJB sevices in the years to come and on how PJB Services assess supplier performance partner.

At the core of the show, gathering suppliers socialization filled by some of them;
1.Sosialisasi Company Profile PJB Services by Mr. Adhitya Sapta Adhitama as Company Secretary
2.Sosialisasi Procedures for Procurement and Supplier Partner and supplier performance that will be delivered by Mr. Wisnu Tri Mulyanto as Manager of Supply Chain Management.
Conditions
3.Sosialisasi Billing (Invoicing) by Mr Slamet Susanto as Manager of Finance
And then continued with a discussion forum, in which several suppliers can ask questions and be answered by a senior leader of the relevant Sub-Directorate.

Through this event Supplier Gathering, PJB Services through Supply Chain Management confers three suppliers with the best performance in three categories, namely:
a.Kategori Head Office Supporting, awarded to PT. INFORMATION INTEGRATION PARTNER
b.Kategori O & M Supporting, awarded to PT. MITRA KARYA PRIMA
c.Kategori Project Supporting, confer upon PT. BRIGHT LIGHT BLUE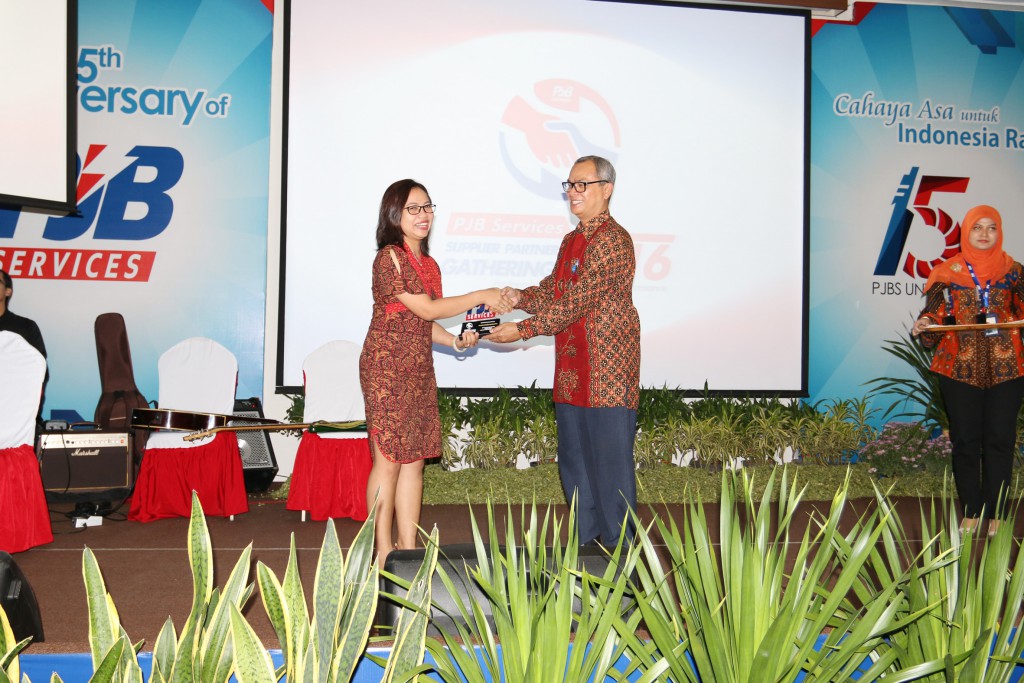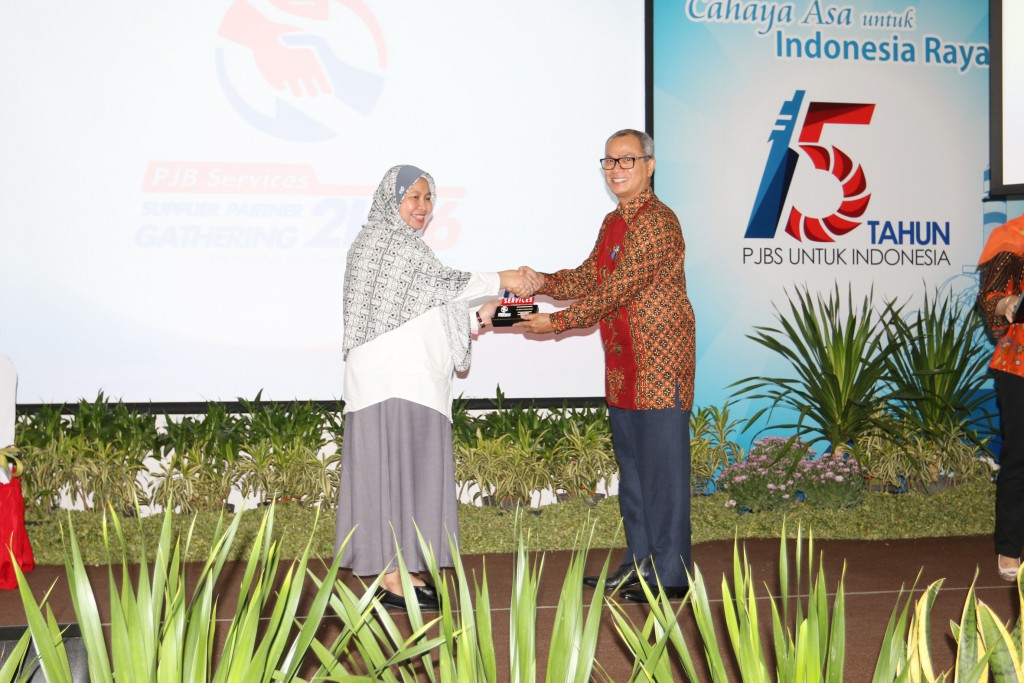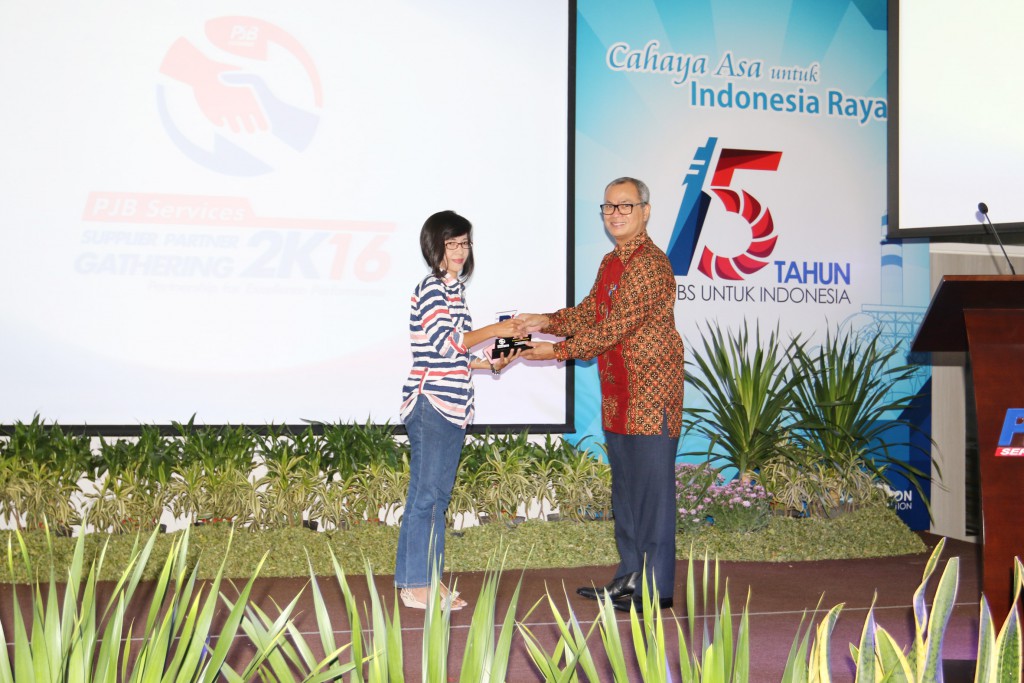 Hopefully, with this award can boost the spirit of other suppliers to improve performance so that the performance improvement was also tersinergi performance in serving custemer PJB Services.